Röseligarte Jam with Reto Senn
12.11.2014
On October 21, while Gonzalo swept over Switzerland, we played a Röseligarte Jam with the wonderful Claude Bowald. Now we continue the series: November 14 in the Carré Noir in Biel/Bienne and on November 15 in the Werktag Bümpliz we play Clarinets and Taragot with Reto Senn. What? A Taragot? Come and see yourself!
Am 21. Oktober, während Gonzalo über die Schweiz fegte, spielten wir eine Röseligarte Jam mit dem wunderbaren Claude Bowald. Nun setzen wir die Serie fort: Am 14. November im Carré Noir in Biel und am 15. November im Werktag Bümpliz spielen wir mit Reto Senn, Klarinetten und Taragot. Quoi? Ein Taragot? Kommt und seht selber!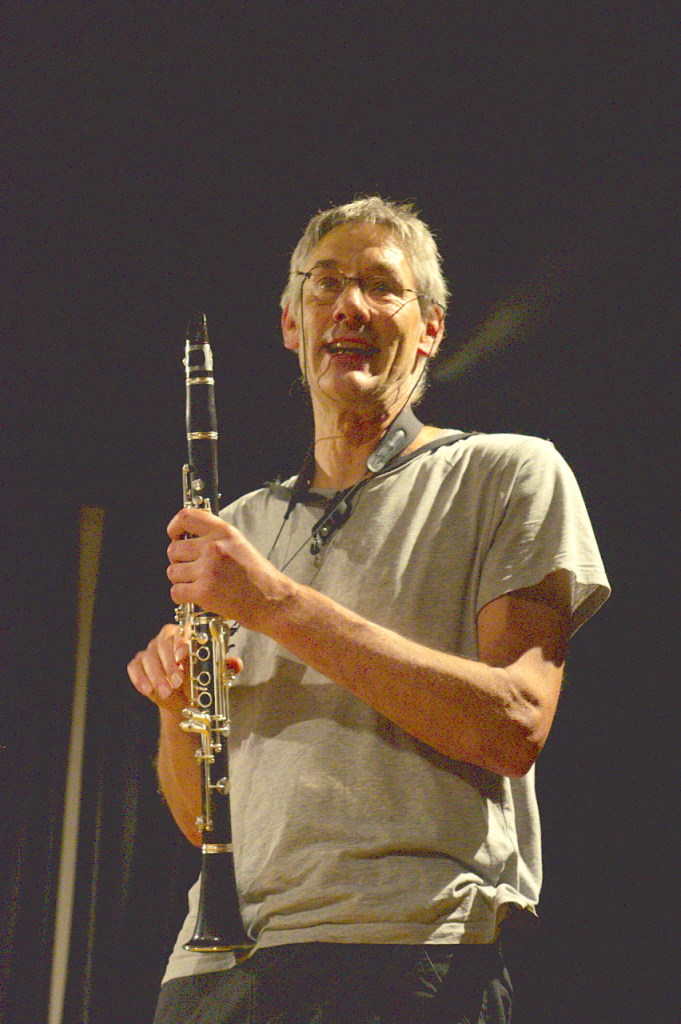 Röseligarte Country
26.06.2014
Movimiento is going on in Röseligarte Country… We have played three concerts in May and June – in the Jardin Botanique de Neuchâtel, in the Church of Büren in the Botanical Garden of Bern. And a jam that was actually planned with guitarist Claude Bowald – just was unfortunately short term sick and we had to find a replacement. We were looking for with Sebastian Steffen – student of the Institute of literature in Biel. Es was a casual jam and inspired to more – next season we want to call a series under the motto Biel ist hier / Bienne est ici, with music and Word, the Röseligarte trio and students or graduates of the Institute of literature. More to come…
But first: Röseligarte jam with Christoph Sprenger (double bass).
On July 3 to 19 h 30, JAMZZ, Wehntalerstrasse 440, Zurich
Movimiento is going on in Röseligarte-Land… Wir haben im Mai und Juni drei Konzerte gespielt – im Jardin Botanique de Neuchâtel, in der Kirche Büren und im Botanischen Garten Bern. Und eine Jam die eigentlich mit dem Gitarristen Claude Bowald geplant war – nur wurde der leider kurzfristig krank und wir mussten uns einen Ersatz suchen.Wir wurden fündig mit Sebastian Steffen – Student des Literaturinstituts in Biel.Es war eine lässige Jam und inspirierte zu mehr – nächste Saison wollen wir eine Serie ins Leben rufen unter dem Motto Biel ist hier / Bienne est ici, mit Musik und Wort, dem Röseligarte Trio und StudentInnen oder Diplomierten des Literaturinstituts. More to come… Aber erst: Röseligarte Jam mit Christoph Sprenger (Kontrabass)!
Am 3. Juli um 19h30. JAMZZ, Wehntalerstrasse 440, Zürich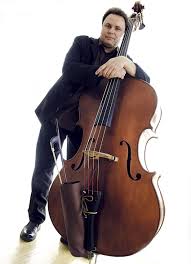 Kristina Fuchs Sampler on YouTube
22.04.2014
Julia Hochuli has edited a comprehensive sampler of all the different musical things I do and did in the past… 🙂
See here:
Röseligarte Jam with Samuel Baur
09.04.2014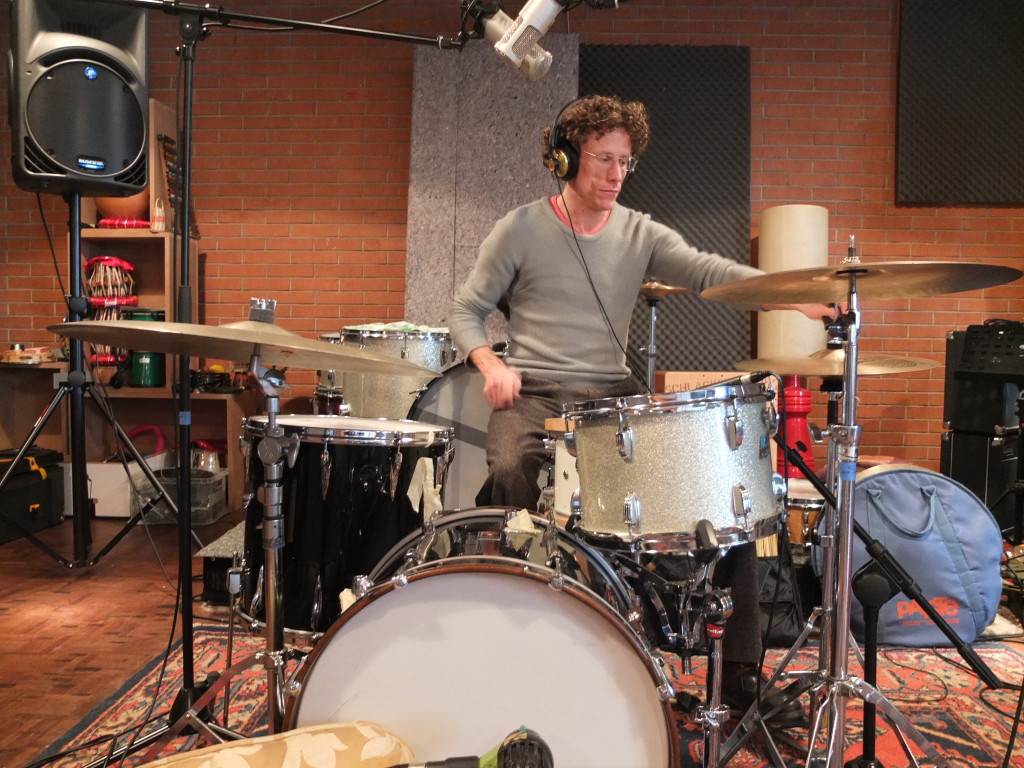 This month I am especially looking forward to the next Röseligarte Jam, this time with the wonderful percussionist Samuel Baur. Studio engineer, composer, arranger and drummer/percussionist of bands like Stop the Shoppers, Shirley Grimes and Trummer – this promises to be an exciting evening! 🙂