News on the Swiss National Radio srf
06.05.2016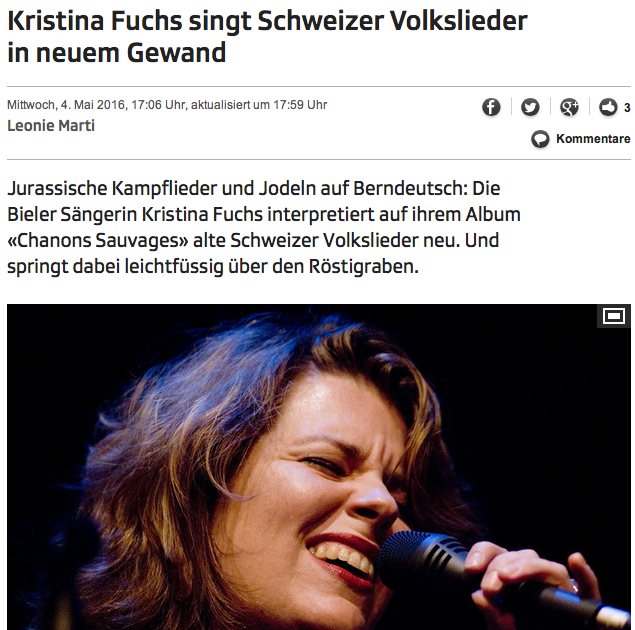 NEW CD: "chansons sauvages"
20.04.2016
The new CD is here!
Kristina Fuchs Röseligarte "chansons sauvages"
It can be ordered at Zytglogge:
zytglogge.ch
CD release: April 22, 20:30, Kreuz Nidau
kreuz nidau
Chansons Sauvages
02.10.2015
to be released in spring 2016 by Zytglogge: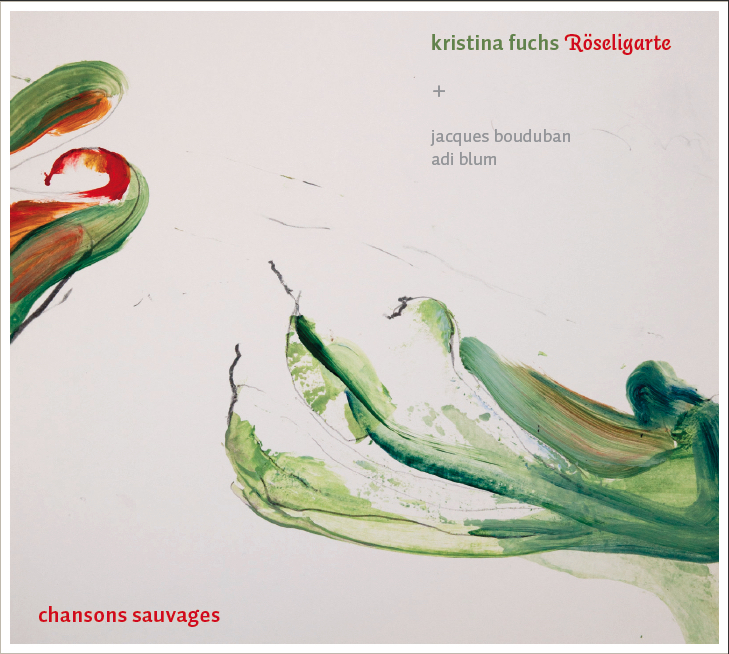 Röseligarte in the Studio
02.10.2015
We have just recorded a new CD – "Chansons Sauvages". It will be released in spring 2016 by the wonderful Zytglogge label…
Here's a few impressions from the studio session:
LINDEN live
07.04.2015
My new project "LINDEN" had it's avant-première in Eindhoven last December. Now we're mixing the CD and are getting ready for Jazzahead Bremen…
With the fantastic musicians Jeroen van Vliet (piano) and Mete Erker (reeds) – what a joy!