Neuland – première
18.10.2018
I asked musicians who come from another musical background but have lived in Switzerland for many years to arrange Swiss Folk Songs with me and my Röseligarte crew. The result was so nice! Premiered on Stubete am See 2018, Tonhalle Zürich.

LINDEN live
07.04.2015
My new project LINDEN had it's avant-première in Eindhoven last December. Now we're mixing the CD and are getting ready for Jazzahead Bremen… With the fantastic musicians Jeroen van Vliet (piano) and Mete Erker (reeds) – what a joy!
Kristina Fuchs' "Im Röseligarte"
29.01.2013
Something was ringing a bell. For years I had been looking for 'Im Röseligarte'. This famous collection of 400 years of Swiss Folk Songs was first published between 1908 and 1925. I had only found a few ruffled volumes. I didn't know that in 2008 the Zytglogge Verlag had republished the whole collection. When I stumbled upon it in a bookstore at the train station of Bern during a short stopover, something was ringing in my ears (it was a cowbell).
Lackritz
29.01.2013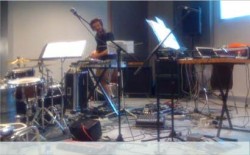 Within a fragile sound world, stirring soundscapes trade off with expansive melodies, creating exciting sounds that know no prior example. Enchanting, original, willful and seductive. Lackritz (liquorice) passed its trial by fire at North Sea Jazz Fesitval 2010.
"The contradiction between languidness and a fiery energy create a constant charge. Klein's beautiful, repetitive bass clarinet motives are razor-sharp and heart-warming. Just as in his group Knalpot, guitarist Raphael Vanoli is surrounded by electronics, and plays like a frolicking child with Klein's tender patterns. Each member of the band is constantly engaged in a quest for new dimensions of combined sonorities. Kristina's possibilities are fabulous. The command, the capacity to listen and react, but above all the rich addition of her vocals to the group sound, make a comparison to the Norwegian voice-artist Sidsel Endresen an understatement."
Ensemble Zerafin
29.01.2013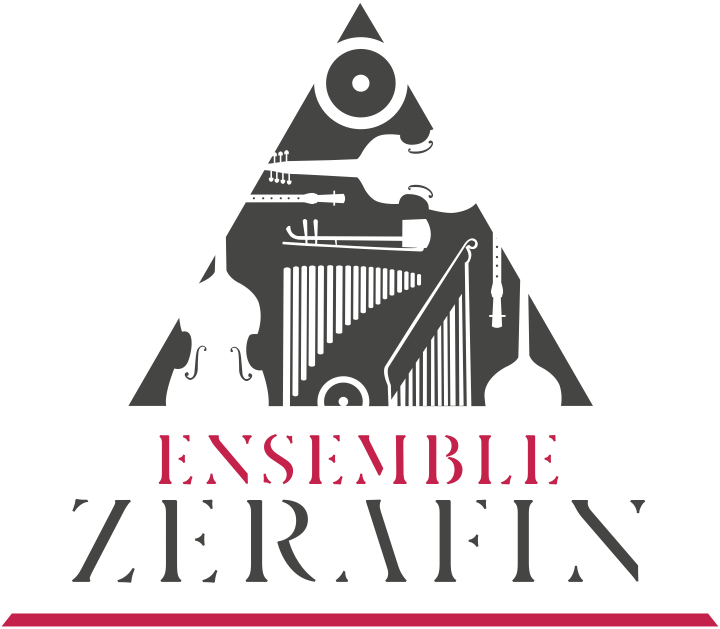 Zerafin is a colorful, cosmopolitan ensemble, open and contemporary. The musicians come from all over the world and are specialists on their instrument. They have lived in the Netherlands for many years.
Zerafin is a tight group, seasoned and polished by a long-standing collaboration. Zerafin is fresh and daring, and during concerts this driven group radiates enthusiasm, joy and energy.
The music of Zerafin moves between contemporary composed music, world music and improvisation.
Zerafin regularly collaborates with other ensembles, musicians and artists from other disciplines. Zerafin plays on small, medium and big stages and festivals in the Netherlands and abroad. Zerafin plays for a broad audience of music- and culture lovers.
Zerafin gives the Dutch society an opportunity to participate in the authentic richness that each musician brings to the Netherlands. Zerafin is our present for the Dutch music.